Globalising Archives, Museums, and Heritage Sites
Connecting significant national collections with their global Indigenous histories.
Learn more
Mahogany, Enslaved Africans, Miskito Indigenous Peoples at Chiswick House, Kenwood and Marble Hill, London
Funder: Arts and Humanities Research Council, Collaborative Doctoral Partnership

Partners: English Heritage / Historic England
This doctoral project will create the first sustained interdisciplinary study of the provenance and overlapping historical contexts of the mahogany within important U.K. historic sites. It examines mahogany as a transatlantic intercultural commodity and environmentally sensitive trade good. With the aim of improving awareness and understanding of the diverse, contested and hidden histories that surround mahogany within historic interiors, its specific focus is the mahogany cared for by English Heritage, including that at Marble Hill, Chiswick House, Kenwood House, Brodsworth Hall and Audley End.

This exciting new project brings together fields of study not conventionally in dialogue, specifically, environmental and deforestation history, furniture history, architectural history, Miskito Indigenous histories, slavery, the history of international commercial trade, and the movement of commodities within an interconnected Atlantic space.

Through examination of account books, ledgers, slave records and Indigenous oral traditions and study of archives in the United Kingdom, Belize, Jamaica and the United States, this project uses mahogany to connect and reveal the diverse histories embedded within the collections of key U.K. historic sites.
North American Indigenous Languages in the British Library's post-1850 Collections
Funder: Arts and Humanities Research Council, Collaborative Doctoral Award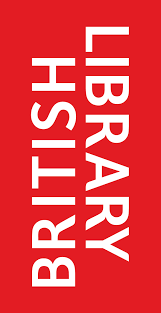 This doctoral project is a unique attempt to advance UK institutional Indigenous language curation in response to current debates on the global responsibilities of heritage institutions to Indigenous communities.

It aims to create a broad-based and discoverable profile of the printed collections of North American Indigenous languages post-1850 that are held at the British Library. The project brings histories of Indigenous language collecting into contact with the contemporary library catalogue to reveal and challenge colonial legacies, to reframe collections, to enhance the catalogue record and to surface Indigenous presence.
 
The project benefits from an additional BAAS funded research trip to the American Philosophical Society and an AHRC International Placement with Smithsonian Institution. These allow for a collaborative study around how institutions have collected and classified Indigenous language materials and how those materials can be made culturally responsive and accessible today.


Sharing Stories Across the Ocean: Connecting Indigenous Communities and the North American Native Museum Collections
Associated Project: Brightening the Covenant Chain
Funder: Arts and Humanities Research Council

'Sharing Stories Across the Ocean' is a participatory heritage project led by Dr Matthias Wong currently in development in collaboration with the North American Native Museum (NONAM), Zurich.

The project sets out to generate dialogue between Indigenous communities and items of Indigenous origin in NONAM's collections. It hopes to do so using a digital exploratory platform that will allow participants to view the museum's Indigenous materials and explore data linked to the journeys that brought these materials to Zurich. The platform facilitates the sharing of stories and memories linked to NONAM's collections and the sharing of oral histories linked to similar items wherever found.

'Sharing Indigenous Stories Across the Ocean' sets out to re-establish and revitalise links between people and objects currently separated by the Atlantic Ocean. Its aim is to facilitate the sharing of Indigenous lived experience in order to provide enriched meaning and context for everyone who encounters the collection.
Associated links:
North American Native Museum (NONAM)

Our Museum, a UK initiative that encouraged communities and museums to work in active partnerships

Corley Explorer, a model interface that also invites communities to enrich the State Library of Queensland, Australia's collection

Reciprocal Research Network, a platform for First Nations items from the Northwest Coast.