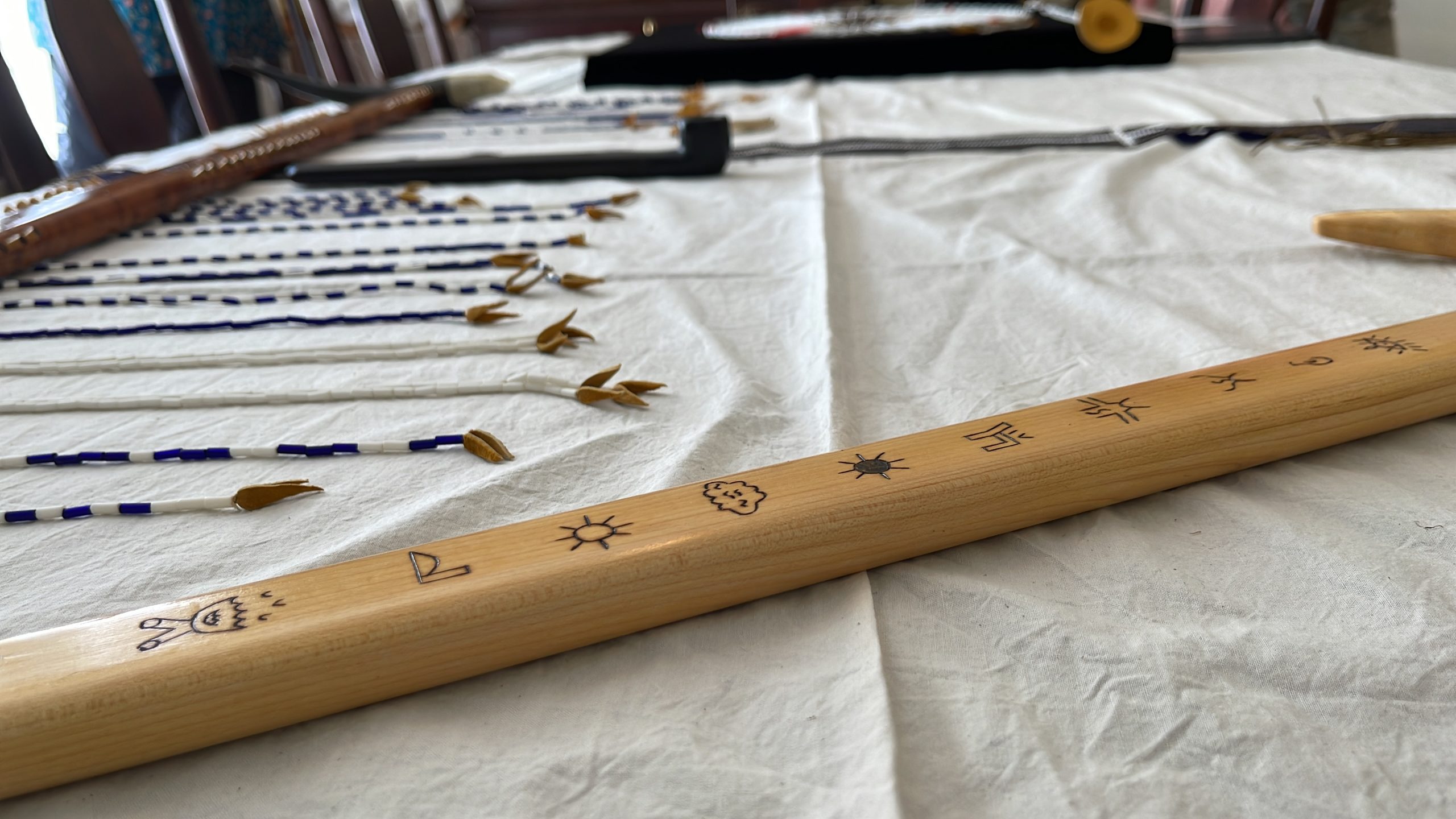 Voices at the Edge of the Woods
An immersive soundscape of Haudenosaunee diplomatic speech and song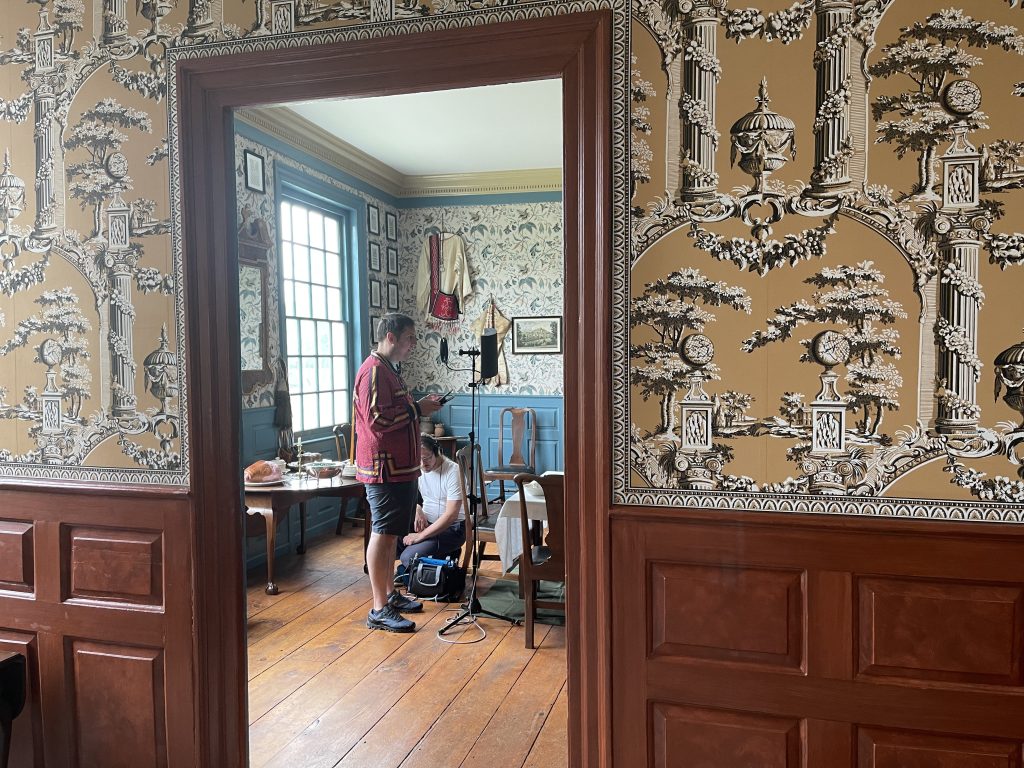 Partners: Johnson Hall Historic Site | North American Native Museum Zurich
Produced by Charles Prior, with Ken Maracle and Nathan Brinklow. Recorded and Co-Produced by Dr Hein Schoer, and mixed by Hein Schoer and Charles Prior
1. 'We remember how it was in former times'.
2. The String – coming soon
3. Tom Porter, 'A Two Thousand Year Old Custom' – coming soon
These recordings were made during summer 2022 at Johnson Hall Historic Site in present-day New York. They recreate Haudenosaunee Council oratory in Kanyen'kéha (Mohawk), and Gayogo̱hó꞉nǫ (Cayuga). It features the voices of Tom Porter, Nathan Brinklow, and Ken Maracle. It revitalizes elements of Council oratory, speech and song frequently omitted in British transcriptions of treaty councils. Sir William Johnson's role as a diplomat for the British Crown to the Haudenosaunee Confederacy makes Johnson Hall State Historic Site an ideal place to share this unique project, as several of the recorded speeches were known to be delivered at this location.
Voices at the Edge of the Woods brings alive the centrality of language and sound to diplomacy between the Haudenosaunee and representatives of the British Crown. What precedes any interaction are the 'words that come before all else' – the greeting at the wood's edge in which Haudenosaunee speakers give thanks and recite their connection to all of creation, welcome the opposite delegation, and symbolically cleanse their bodies in preparation for a full and equal exchange around the council fire. Songs from the Edge of the Woods, and the 'ears, eyes and throat' greeting from the Condolence Ceremony.
'Voices' will be exhibited within Johnson Hall State Historic Site, American Museums and Gardens, Bath, Iroquois Museum, the Seneca-Iroquois National Museum and the British Library.